Places to Visit in Dumfries and Galloway
In spite of the peaceful, rural nature of South West Scotland, there are plenty of great activities and visitor attractions in Dumfries and Galloway. Indeed, there is good reason the locals describe the area as "Scotland's best-kept secret"! Besides countless unspoilt beaches and fantastic scenery, the region has plenty of history, myth and intrigue to spice things up. Don't forget to keep an eye on our Things to Do section and blog for further ideas.
Beautiful Locations
Coastal Walks and Secret Beaches
Just footsteps from our doors are beautiful Solway Coast walks and some of the best and quietest beaches in Dumfries and Galloway. We are always delighted to show you the best places to get some fresh air, explore and take in the region's authentic charm. Kippford to Rockliffe is just one of the top short walks we recommend.
Wildlife and Nature
We are blessed with an incredible array of iconic Scottish flora and fauna here at Cavens. Indeed, every season has its highlights and there is always something to spot. Red squirrels, roe deer and birds of prey are regular visitors to our very own grounds. Venture a little further and you might see anything from soaring red kites to grey seals. Our activities section and blog have further suggestions for wildlife spotters. We are also running a very special Wildlife Watching Break in October ; see our offers page for further details.
Local History & Heritage Attractions
Besides wild visitors, the local area also has some fascinating figures and landmarks from Scottish history. Just a short drive from our doors visitors can discover the John Paul Jones Cottage Museum, the birthplace of the swashbuckling so-called "Father of the American Navy".
Or for more ancient intrigue and a timeless tale of romance, you could also stop and admire the splendid ruins of the famous Sweetheart Abbey. It gets its name from tragic lover Dervorguilla of Galloway, who kept her husband Baron John de Balliol's embalmed heart in an ivory casket; and that's not even half the drama of this place of haunting grandeur. Meanwhile, Dumfries House has a truly fascinating site, which includes an incredible collection of Chippendale Furniture the like of which you won't find anywhere else.
Art and Culture
Although Dumfries and Galloway is renowned for its wild treasures, visitors will also find some fascinating towns and local culture to delve into. Take a day out at Kirkcudbright for a wealth of art and creativity; or for a day out with eye-opening sculptures and intrigue galore, the Garden of Cosmic Speculation is a must.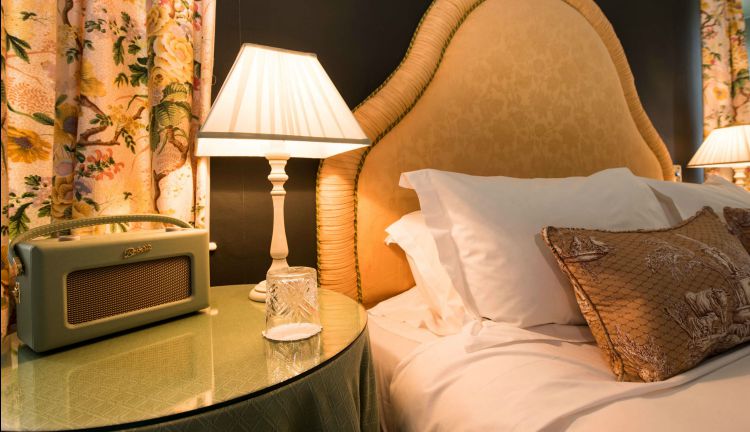 View Our Gallery