Welcome to Cavens
Cavens is owned and run by husband and wife team Angus and Jane Fordyce. What sets us apart from other boutique guest houses and Scottish hotels? In a nutshell, the Cavens experience is about that personal touch, a pride in our identity and a passion for everything we do. As an award-winning, independently run business for 19 years, we have evolved a rather different way of thinking to many of Scotland's biggest and most famous hotels. We can certainly offer a quality and character to rival those establishments, but Cavens has a far more relaxed ambiance and that friendly, personal touch that large hotels and chains simply cannot offer.
Our ethos is very much about quality and warmth, rather than quantity and cold efficiency. We may not have dozens of rooms, but are small enough to care about the finer details and every visitor who comes through our doors. As our repeat guests will tell you, the experience of staying at Cavens is more akin to staying with friends than the "one size fits all" hotel experience. From food and drink to furnishings and local art, we insist on the best, hand-picking those things our guests enjoy the most.
Committed to our region and the environment
In an era when many hotels and businesses pay lip service to their local and green credentials, we like to go the extra mile by taking action. By using local suppliers and supporting local businesses, we cause less impact and strengthen our region. But we go further than simply shopping local and reducing waste. We have invested substantially in our biomass energy system, for example, which keeps Cavens wonderfully warm even in the depths of winter, while reducing our carbon footprint.
Dog friendly policy
We are happy to have dogs visit us. However please contact us BEFORE booking as not all our rooms are dog friendly.
We have some "doggy house rules", please contact us prior to booking so that we can discuss these with you.
Dogs not to be taken into public rooms
Dogs not to be taken into gardens
Dogs must not be left unattended in bedrooms
As pet owners ourselves we always try our best to be accommodating, while also catering for those who are less keen on pets or have allergies. We are always happy to discuss your requirements, simply call us on (0)1387 880234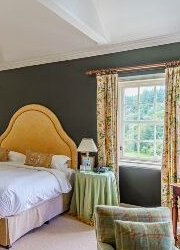 Two or more nights.
Enjoy a relaxing break at Cavens, stay for two nights and your entire bill (including dinner) will be discounted by up to 10%. Some dates excluded. A two night minimum...
READ MORE...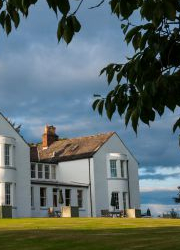 Exclusive use
Planning a truly special break with friends? Or perhaps just an extended family group wh would like to have Cavens to yourselves? Enjoy the house and gardens all to yourselves...
READ MORE...
<
>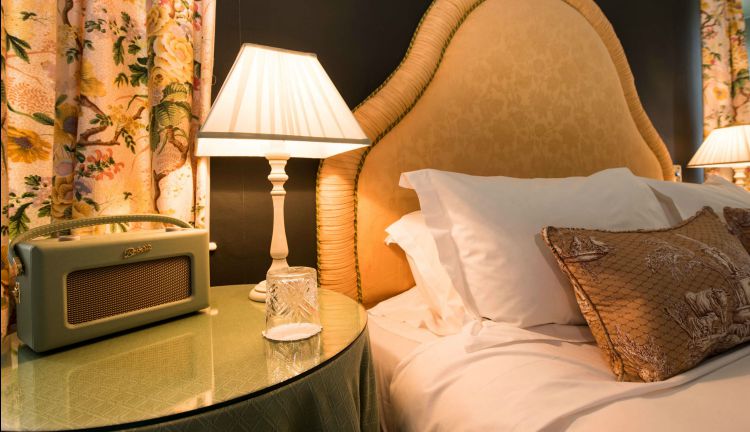 View Our Gallery