Wildlife Watching Tips, Locations & Iconic Animals to Spot in Scotland
20 April 2017
For so many who visit our idyllic location on the Solway Firth, the wildlife is a big draw. From travelling bird watchers and photography enthusiasts to the most casual of visitors, all seem to return with a sighting or two to report. The peaceful and unspoiled location we enjoy, with miles of quiet coastline and countryside, certainly forms an ideal place to see a wide variety of wild animals, from the rather sneaky to the spectacular. Here are just some of the species that can be expected in Southern Scotland and Dumfries and Galloway, with the best times of year and where to spot them:
Red Squirrel
With over three quarters of the UK's population of this threatened species residing in Scotland, we are spoiled with healthy numbers of these much loved natives. They are spotted on an almost daily basis within our very grounds, in fact. Keeping their nemesis, the grey squirrel in check is only part of the success story north of the border; the other key factor is the healthy state of our woodlands, with oaks and Scots pines providing ideal habitat. Thanks to this unspoiled habitat, as well as efforts to restrict numbers of greys, the red squirrel is fairly common in Dumfries and Galloway; Dalbeattie Forest even has a special Red Squirrel Walk for admirers to enjoy.

Chance to spot: Excellent
Season: Year Round
Osprey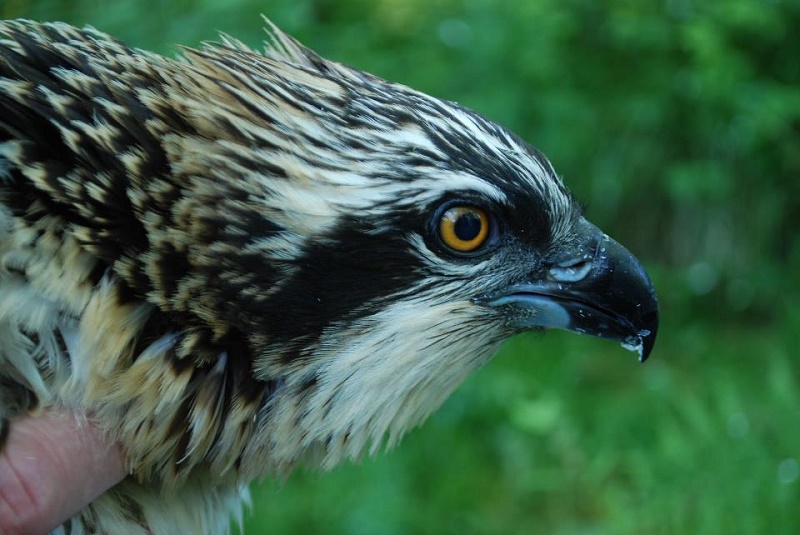 A wonderful sight: ospreys returning to nest in Scotland (Image: Threave Castle. See their Facebook Page for current news)
The sight of one of these mighty birds of prey hunting is something never to be forgotten. Sadly it is still on the amber warning status, due to low numbers and a history of illegal killing. For obvious, fishy reasons, the best place to see one is usually on the freshwater and sea lochs, where these birds prey on medium sized fish such as brown trout. Some sightings are pot luck, often by boaters and anglers enjoying a day out on the rivers and lochs (they often put our efforts at catching fish to shame).
One of the best locations to see ospreys in recent years is the River Dee around Threave Castle, where the estate owners have put up special nesting platforms to encourage these great birds to reproduce. Whether you see an osprey or not, it could be a good excuse for a day out in beautiful surroundings. For 2017 the prospects look excellent, as we understand that the ospreys have been back in their nesting site very recently (end of March!). Click here for more information.
Chance to spot: Fair to Good
Season: Spring is the time when birds will stay in the area to nest, hunting avidly to feed chicks.
Red & Roe Deer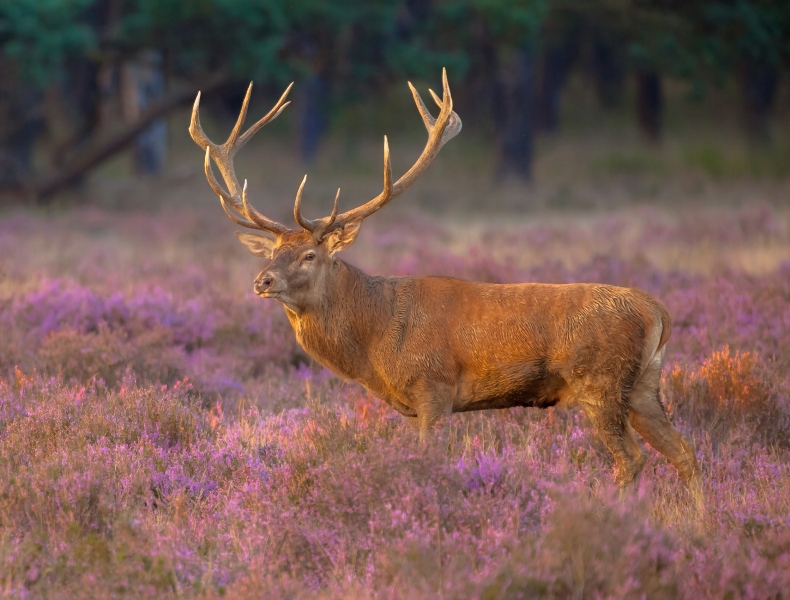 Reaching an impressive stature, the red deer is the UK's largest land mammal and one of our most iconic species. They can be shy of humans at times, but are still relatively common in Dumfries and Galloway, as is the case in much of Scotland. They are active all year, but tend to prefer the high and remote ground in the summer. Contrary to what you might expect, it is in the autumn and winter when they come closer to humans, as they seek out milder, more fertile places to feed. The hills around us have good populations of these majestic creatures, but the Galloway Forest Park, just west of us, is one of the best places to spot red deer. Late summer through to winter is the ideal time to photograph them in their prime. The big males can sometimes be seen antler-to-antler in the autumn as rutting stags battle for status.
As for the smaller but beautiful roe deer, you can often see these pretty wild visitors in the gardens at Cavens. A group of three deer seem to be present in the garden virtually every day and are always popular with guests.
Chance to spot: Good (red deer), Excellent (roe deer)
Season: Autumn and winter for reds, most of the year for roe deer.
Salmon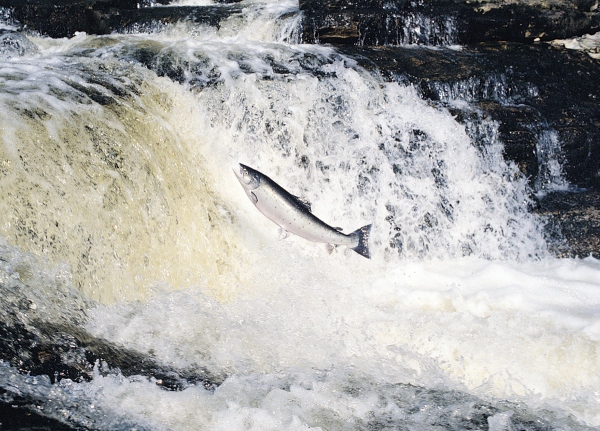 Another species which finds itself threatened and declining across the UK as a whole, Scotland still holds good numbers of this beautiful silver fish. Threats include damage to habitat and global warming pushing adults ever further north as they go to sea to feed. Salmon have incredible navigational instincts, returning many hundreds of miles to their ancestral homes to spawn in the winter. Spring and autumn are perhaps the best times to see these fish leaping up river at many weirs, when a good supply of rainfall will raise river levels and encourage them to run upstream. Both the River Nith and River Dee have runs of salmon in season.

Chance to spot: Good
Season: Spring or late summer, especially in times of high rainfall.
Otter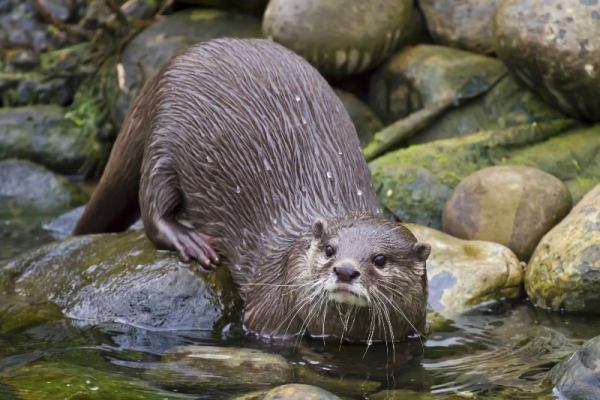 With many species declining nationally, the otter has been a remarkable UK success story in the past decade. Populations are bouncing back strongly in many regions, not least of all southern Scotland. The main reason more of these fearsome predators are not seen more often is probably their habit of keeping fairly antisocial hours; hence early mornings and late evenings offer the best chance of seeing one, although you may be lucky on an overcast afternoon or find clues such as footprints and droppings (or "spraints").
Very recently we were lucky enough to spot otters on the River Nith on a day time walk. It was amazing sweeing them swimming and bobbing about playfully and we watched them for around 10 minutes.

Chance to spot: Fair to good, but most likely if prepared to try early or late
Season: All year
Grey and Common Seals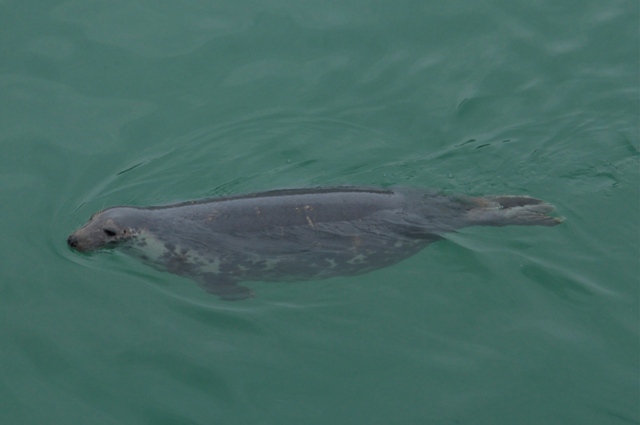 Contrary to what the names of these creatures suggest, it is the grey seal that is the more likely to be spotted, at least in Southern Scotland. The "common" is quite a lot rarer! On the Solway Firth, grey seals can be found just about anywhere; they love quiet beaches and coves well out of the way, hence binoculars are a must for the seal spotter. They feed on various species of fish as their prime diet. Interestingly, they can move across quite large distances over the year, with monitored individuals moving between the Solway Firth and Ireland.
Our most recent sighting of seals was at Powillimont Beach, just a couple of miles from Cavens this spring. At first glance you might have mistaken them for chunks of rock, but there they were bobbing up and down on the shore. A real privilege, but with our local beaches offering great habitat and not too much human disturbance the visitor has an excellent chance to spot them. If you are lucky enough to find seals, do keep a reasonable distance so as not to disturb them.

Chance to spot: Very good
Season: Summer (seals move away to breed in the autumn)
Wildlife Watching Breaks in Southern Scotland with John Threlfall (October 2017)
For the nature enthusiast, Cavens Country House Hotel is running a very special Wildlife Watching Weekend this autumn in the company of renowned artist John Threlfall. A winner of various awards for his work, guests could not wish for a more knowledgeable or passionate guide to our native species and their habits. Why not join us for an excellent weekend of wildlife, along with great food and warm hospitality? Click here to find out more.