Great Walking Locations in Dumfries & Galloway
14 February 2017
With fantastic scenery and a wealth of varied and secluded places to explore, it's little surprise that Dumfries and Galloway is a renowned area for great walks. These range from shorter walks to provide a gentle couple of hours in the fresh air to more challenging hikes. The rugged terrain and outstanding views are sure to inspire all lovers of the great outdoors too, whether you love wild shores, vast deep forrests of lush green, moorlands and hill walks or mountain paths. Here are just a few ideas, recommended walking routes and locations to get you started.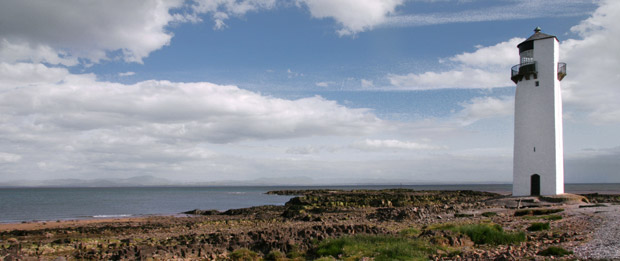 The Southern Upland Way
Britain's first official coast-to-coast long distance footpath is an epic route for any walker, whether you fancy an afternoon diversion or a big challenge. If you start at Portpatrick in the west you may well be able to see the distant coast of Ireland. If the Scottish Borders are your target then you'll walk right through Dumfries & Galloway, into the Galloway, Lowther and Moffat Hills then into where the Southern Upland Way ends on the cliffs and coast of the North Sea Cockburnspath.
With the highest of the peaks White Coomb, 2,696 feet, The Moffat Hills is probably one of the most well known walking areas in Dumfries & Galloway. with the popular town of Moffat nestled among some of the most stunning hills in southern Scotland. King Arthur's Merlin it is said retreated to Hartfell, which is the next highet peak in the area, following defeat in battle in 573. The Devil's Beeftub and the Grey Mare's Tail are also well known.
Walking Festivals in South Scotland
Each year there are several walking festivals, each led by experienced locals who not only know the paths but can bring the past to life with stories and local lore. At Drumlanrig there are walks to cater for all users from a short all-ability trail around Druids Loch to Mount Malloch, the longest way-marked walk.
Armed with a map and compass (and the ability to use it), suitable clothing and footwear and possibly some lunch, a full day's walking can be enjoyed following the miles of paths and tracks that criss cross the Queensberry Estate, covering a large part of Dumfries & Galloway, in South Scotland.
The Ranger Service can provide information on any land management activities which may prevent certain tracks being accessible (tree felling etc.) at times.
For more information on walking and events, see the Visit Scotland Website.
Galloway Forest Park
Galloway Forest Park is Britain's largest forest park at three hundred square miles and comprises of seashore, forest, moor land, lochs and mountain tops as well as an outstanding variety of plants and animals.
www.forestry.gov.uk/gallowayforestpark
Dumfries and Galloway Tourist Board
For information on guided walks, talks, cycling tours, wildlife viewing, children's activities, events and attractions as well as places to eat out visit
www.visitdumfriesandgalloway.co.uk